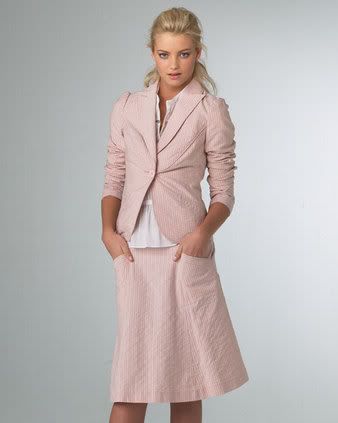 This polished blazer is perfect for both work with pants or the weekend with jeans. Imported. In a seasonable crisp cotton and tonal stripe colorways Notch-collar style with side pockets Bias-cut shaped with princess seams Functional button sleeves and back slit Fully lined for superior quality Cotton.

Trad but funky, the blazer is the perfect way to beat the elements - but stay stylish. Throw it over last year's floral frocks, add to heels and skinny jeans for an evening look, or roll up the sleeves and team with a bang on trend maxi dress.

with springy updates like jersey instead of wool blends, magenta and sky blue in place of charcoal, and cropped lengths or looser fits, blazers are still very "in" for the months ahead, just with the necessary adjustments to make them appropriate for the upcoming season.